A Court of Thorns and Roses
Unanswered Questions
I first discovered Sarah J. Maas back in 2015 and just fell in love with the way she was telling stories. This trilogy has been a roller coaster, and I was so happy to hear that it wasn't going to end with this book. I don't think any of us are ready to let go of these characters. There are a lot of things that I'm still interested in learning.
**The following contains spoilers**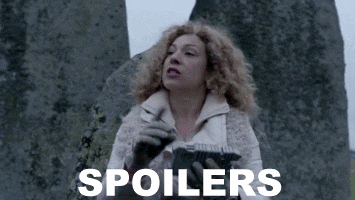 There are loose ends that I'd like to see tied up!
What's going to happen between Nesta and Cassian?

How is Nesta going to deal with the death of her father?
How is Cassian going to deal with the guilt of Nesta saving his life during the final battle that killed so many others?

I want to know more about Elain, Azriel, and Lucien.

What happens when Lucien talked to Tamlin?

Will Lucien find out his real heritage?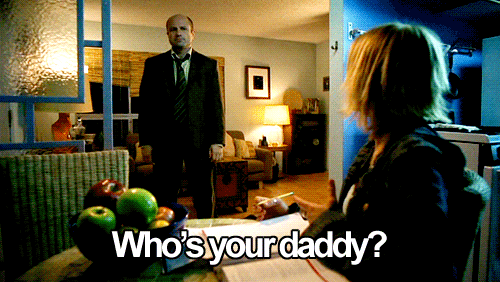 What's going to happen with Tamlin? Where is his story going?

While there is a lot of hate towards Tamlin's character, I think his story arc is not finished. He loved Feyre, and, yes, that relationship became super toxic, but, at the end of the book, he loved her enough to let her go. Will he be able to move on, heal, and become the High Lord that the Spring Court needs him to be?

When will Mor come out? Will she finally find someone that makes her happy?

What about Eris?

This character is up in the air for me. To me, he is an extremely complex character, and I don't think we know his entire story yet.
His relationship with Mor:

In the book (274-276), it is hinted that when Eris broke off the engagement with Mor, it cost him something. What is his side in that ordeal?

His relationship with Lucien:

He protected Lucien by telling Tamlin and refusing to participate in hurting Lucien and his lover.
Does he know that Lucien is actually Helion's child?

Will he actually overthrow his father? And will he be a better High Lord?
 Is he horrible, or is he pretending to be horrible?

Vassa is the badass firebird that saved the day and turned the tide of the war. Who is her keeper? Can they free her? Will she be able to save her people from the other queens? What about the other mortal Queens? What happened to them? What will happen going forward?

Whose point of view will it be told from? Will it switch around? Will there be new characters?
For me Feyre's story has been told. While I'd be happy to hear more, I'm eager to get my questions answered. (Plus, I don't want Sarah to kill Feyre's happy ending, so I'd rather she just leave Feyre and Rhys alone and happy.)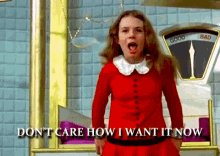 I'm interested to hear any theories about any of my questions! Or if you have unanswered questions from A Court of Thorns and Roses, I'd love to hear them!
Until next time!
-GW
Hey all!
Being a YA reader for 9+ years, I have read some really awesome books and some really terrible books. I've had the pleasure of reading books like the Hunger Games and the Mortal Instruments series before they were cool to read. But I'm not going to lie. I started writing YA for a couple reasons, and one of the reasons was because I was starting to get in a rut with reading YA.
Because of how much I read, I have high standards. For a while before I wrote my book, I just couldn't find a good book anywhere. I kept getting these books that had THE SAME PLOT over and over again. I was bored.  So I started writing, and I gave it time. Eventually, new writers always come to the scene and spice things up.
I have been so very fortunate to run across some amazing new authors. These authors have helped me to be excited about reading again. I can't help but stay up reading into the wee hours of the morning. I can't stop thinking about a book once I've put it down. Here are some of the books that made me love reading again:
Something Strange and Deadly by Susan Dennard

This is the first book in a trilogy, and I truly enjoyed reading it. It is an easy book to read. The main character, Eleanor Fitt, is thrown into a world where zombies are real and fighting them with a corset on is not an easy challenge. While I am not normally a fan of zombie books/movies, I really enjoyed these books. The author does a great job bringing more into the conflict than just zombies and romance.

A Sweet Disorder by Jacqueline Kolosov

This is the second book I have read by this author, and she didn't disappoint. I couldn't put the book down. The author did a great job pulling me into the world of Queen Elizabeth I's court, as did her first book. Though the two aren't connected, I would definitely read them both. (The first book I read from her was The Red Queen's Daughter)

Crimson Bound by Rosamund Hodge

Also by this author, Cruel Beauty. Both books are very well written. I loved being pulled into the word of Rachelle and her dreadful fate. The book held great twists, turns, and amazing characters. This book kept me reading until 2:00 AM, and I couldn't have predicted the ending.

Strands of Bronze and Gold by Jane Nicklerson

This was a book that I kept getting drawn to, so I finally broke down and read it. It was a great read. The book was inspired by the Bluebeard fairytale. I did not read the original fairytale before reading this book, but I really enjoyed the book. Sophia Petheram is a very sympathetic female lead. This book has a little bit of romance, with a dash of mystery and suspense.

A Court of Thorns and Roses by Sarah Maas

This is the first book that I have read by Sarah Mass, and I really enjoyed it. It reminded me of a cool twist on the beauty and the beast fairytale. The main character, Feyre, is one that I could really relate to because she would do anything to protect her family. I loved the good guys, the villains, and everything in between. I love how this author put all of the pieces together. I can't wait to get my hands on her other books.

Scarlet by A.C. Gaughen

This is the first book in a trilogy, but all of the books are out. I loved this retold version of Robin Hood. Scarlet is a wonderful character to follow. Her journey to forgive herself and learn to let herself be worthy of love is one that will mirror a lot of readers' situations. This is Robin Hood as we have never seen him before. These books have a great balance of murder, mystery, family drama, romance, and knives.
Hope you enjoy these books as much as I did! Let me know what you think!
-GW