Uncategorized
Unanswered Questions
I first discovered Sarah J. Maas back in 2015 and just fell in love with the way she was telling stories. This trilogy has been a roller coaster, and I was so happy to hear that it wasn't going to end with this book. I don't think any of us are ready to let go of these characters. There are a lot of things that I'm still interested in learning.
**The following contains spoilers**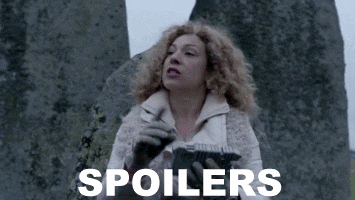 There are loose ends that I'd like to see tied up!
What's going to happen between Nesta and Cassian?

How is Nesta going to deal with the death of her father?
How is Cassian going to deal with the guilt of Nesta saving his life during the final battle that killed so many others?

I want to know more about Elain, Azriel, and Lucien.

What happens when Lucien talked to Tamlin?

Will Lucien find out his real heritage?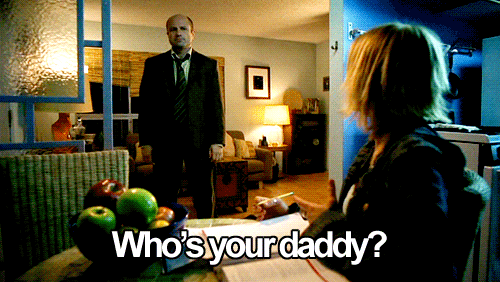 What's going to happen with Tamlin? Where is his story going?

While there is a lot of hate towards Tamlin's character, I think his story arc is not finished. He loved Feyre, and, yes, that relationship became super toxic, but, at the end of the book, he loved her enough to let her go. Will he be able to move on, heal, and become the High Lord that the Spring Court needs him to be?

When will Mor come out? Will she finally find someone that makes her happy?

What about Eris?

This character is up in the air for me. To me, he is an extremely complex character, and I don't think we know his entire story yet.
His relationship with Mor:

In the book (274-276), it is hinted that when Eris broke off the engagement with Mor, it cost him something. What is his side in that ordeal?

His relationship with Lucien:

He protected Lucien by telling Tamlin and refusing to participate in hurting Lucien and his lover.
Does he know that Lucien is actually Helion's child?

Will he actually overthrow his father? And will he be a better High Lord?
 Is he horrible, or is he pretending to be horrible?

Vassa is the badass firebird that saved the day and turned the tide of the war. Who is her keeper? Can they free her? Will she be able to save her people from the other queens? What about the other mortal Queens? What happened to them? What will happen going forward?

Whose point of view will it be told from? Will it switch around? Will there be new characters?
For me Feyre's story has been told. While I'd be happy to hear more, I'm eager to get my questions answered. (Plus, I don't want Sarah to kill Feyre's happy ending, so I'd rather she just leave Feyre and Rhys alone and happy.)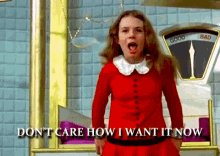 I'm interested to hear any theories about any of my questions! Or if you have unanswered questions from A Court of Thorns and Roses, I'd love to hear them!
Until next time!
-GW
Saying Goodbye to Childhood Heroes
When I heard that Carrie Fisher had passed away, it seemed like my childhood crumbled.
You see, I grew up with a dad who loved science fiction. This led to me watching great movies like Star Wars at a very young age. I couldn't help but to fall in love with these fictional character who were forever captured on the screen.
Princess Leia was my favorite princess (and since Disney's recent purchase of Lucas Films, she is my favorite Disney Princess). Princess Leia was not afraid to stand up for herself or fight for what she believed in. She fought hard and she loved hard. Leia challenged the stereotype of being a princess who needed to be saved and took the fight into her own hands. While I was hesitant about the latest Star Wars movie, Carrie Fisher's role as a general seemed perfect. She went from one awesome type of badass to being a badass general of an army.
While Princess Leia was a character I idolized, I didn't realize how special the woman who played her was until I was older. Carrie Fisher was a remarkable woman in her own right.
Having lived with bipolar disorder, Carrie Fisher refused to be quiet about mental health disorders. Having struggled with bipolar disorder, as well as substance abuse issues, Carrie Fisher did what she could to share her story and encourage other people to get help as she did. Struggling with such a disorder and waking up each day to fight it, makes Carrie Fisher one of the bravest heroes of all.
"I am mentally ill. I can say that. I am not ashamed of that. I survived that, I'm still surviving it, but bring it on. Better me than you."
She showed us that mental illness does not hinder you from being successful. She showed us that there is no shame is seeking treatment for mental illness. She showed us that happiness is not dependent on what others think you of, but of what you think of yourself.
Goodbye, Carrie Fisher. You will continue to be an inspiration.
-GW
Holiday Greetings!
I hope everyone is enjoying the holidays! If anyone is looking for a good book to settle down with over the holidays, I have a recommendation for you!
Click the photo to be taken to the website.
Grave Mercy by Robin LaFevers
This book popped up as a suggestion and after reading the summary, I was more than curious about this book.
The story follows Ismae after she escapes an arranged marriage and arrives at a convent for young women who have been gifted by the God of death. Ismae embraces her new life as Death's handmaiden, studying to become an assassin and wanting nothing more to do with the world of men. Eager to prove herself, she takes on her first assignment. Unknowingly to her, she has walked into the middle of war being played out, her actions helping to sway the balance. Shoved into the highest court of Brittany on a new assignment, Ismae is forced to re-evaluate who she is and what she believes.
Protagonist
Ismae is an incredibly strong character who has suffered greatly. She is an extremely relatable character who was thoroughly developed throughout the course of the novel. She faces conflict not only from outside sources but from within herself. Ismae, a young girl who was treated horribly by her father and then passed on to a husband who sought only to beat her into submission, found a home with women who were also gifted by the god of Death. Untrusting of the world outside her convent, especially the intention of men, Ismae wants nothing more than to prove herself useful to the women who saved her. When the convent's intentions become muddled, Ismae must trust herself and her heart to do what is right.
Love Interest
It wouldn't be YA if there wasn't a love interest. Ismae begins to fall for someone she is supposed to be spying on; someone she may have to kill. A relationship starting with mutual distrust, it clearly starts to blossom into something more.
Antagonist
Without giving too much away, the author does a great job of not making it clear who the enemy is at any given point in time. The revelation of the antagonist is done extremely well. There are many enemies in the highest court of Brittany. Some snakes are poisonous while others are turning out to be harmless. A new threat emerges behind every corner, some striking closer to Ismae's heart than she might care.
Final Thoughts
This books had me flipping through the pages just about as fast as I could read them. The world that LaFevers created is believable and lovable. The characters, good and bad, seep into your imagination and heart.
Whether you are looking for a good book to cuddle up with by the fire or something to enjoy out in this nice weather, this is a great choice. I can't wait to get the second book in the series!!
Until next time!
-GW
As a avid reader, I am always looking for the newest books to consume and devour. These are some books coming out in the next six months that I am looking forward to!
Empire of Storms by Sarah J. Maas

This is the fifth book in the Throne of Glass series. The series centers around Celaena Sardothien, an infamous assassin with a secret that could change the world in which she lives. It is a heart-gripping series that deals with love, loss, friendship, politics, and the bonds of family. It is an absolutely thrilling series that you won't be able to put down from beginning to end.
Three Dark Crowns by Kendare Blake

From the author of Anna Dressed in Blood comes this magical tale of three sisters, each heir to the throne, and each with unique magical abilities. Only one sister will be crowned queen.
Heartless by Marissa Meyer

Long before the Queen of Hearts became the terror of Wonderland, she was just a young girl who wanted to follow her dreams. However, her mother had other plans for her. Having to choose between her parents' wishes for her and what her heart wants, Catherine is tested in ways she never imagined. This is a riveting prequel to Alice's Adventures in Wonderland. 
Of Fire and Stars by Audrey Coulthurst

Princess Dennaleia's future has been planned out for her since she was a child. She is betrothed to the prince of Mynaria in order to bring peace between kingdoms and protect her people from hostile kingdoms. Denna has magic, an Affinity for fire, which is a dangerous gift for the future queen of Mynaria, where magic is forbidden. Learning her place in this new kingdom and trying to keep her magic in check would be a lot easier if she didn't have to face the Princess Amaranthine, sister of her betrothed. Within their tense relationship, they must work together after a shocking assassination leaves the kingdom in turmoil.
Carve the Mark by Veronica Roth

From the author of Divergent comes her latest tale, Carve the Mark. In a universe where people develop unique gifts that help them shape the future, the story centers around Cyra and Akos. Cyra is the sister of a brutal tyrant who rules the Shotet people. Her brother uses her gifts to torture his enemies, but she is smarter than even he knows. Akos is from a peace-loving country, where his loyalty to his family is limitless. When Akos and his brother are captured, he is thrown into Cyra's world, and the two must decide to help each other or to destroy each other.
These are just a couple of boos that I am really excited about for this coming year! Let me know about books you can't wait to get your hands on!
-GW